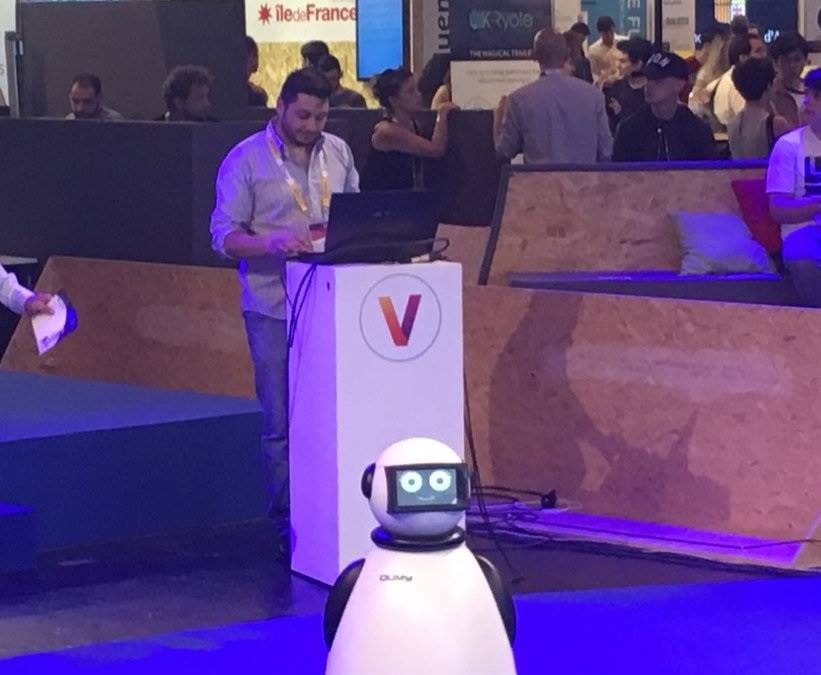 Robots that identify human emotions dominate the fair Viva Technology in Paris
Dumy, one more family member
Along the same lines, the Spanish start up Robotic Life, based in Andorra, presents Dumy, described by the company's founder, Javier Lamas, as "one more member of the family". Dumy is connected to an application, which has to be installed in order to be able to be installed in the room, In the case of an accident, Dumy communicates with the person, "he says.
Lamas explains that it is also possible to "configure it with an emergency service, such as a firefighter, police or ambulance". "It automatically connects to pre-recorded text and the address of the house," says the director.
"Dumy can also be attached to wristbands that monitor heart rate and breathing while sleeping.It is very good for children and elderly people.If there is any anomaly, it warns a family member through the application or the emergency service," explains Lamas .
To complete, the small robot also moves autonomously and interacts with children, telling stories or even helping with homework, connected through wifi to sites such as Wikipedia. It can even handle blinds, lights, washing machine, heating and oven. Its operation is 90% offline.
"This is our first product and we will start shipping it in September. It is available in five languages: Spanish, English, French, German and Russian."
Tags In